Top 5 High-Paying Jobs for Women in Tech
Despite the obstacles that women face when entering and working in the tech field, systematic efforts are being made to bridge the gender gap in the job market.
After all, technology is a sector that constantly creates new job opportunities with excellent prospects and financial rewards, and the demand for skilled professionals is continually increasing.
In today's article, we will explore the top 5 high-paying jobs for women in tech with promising career prospects.
Specifically, the tech professions we will discuss in this article are as follows:
Data Scientist
BI Analyst
Data Analyst
UX Designer
Tech Recruiter
Let's dive into them.
Job #1: Data Scientist
The first popular profession for women in tech is that of a Data Scientist.
It is one of the highest-paid professions, with an annual gross salary in Greece starting at €17,900 at the entry level and potentially reaching €36,300 with years of experience (for the position of Advanced Manager), according to research by Marathon VC.
In the United States, according to research, women in this role earn an average of $103,681 annually.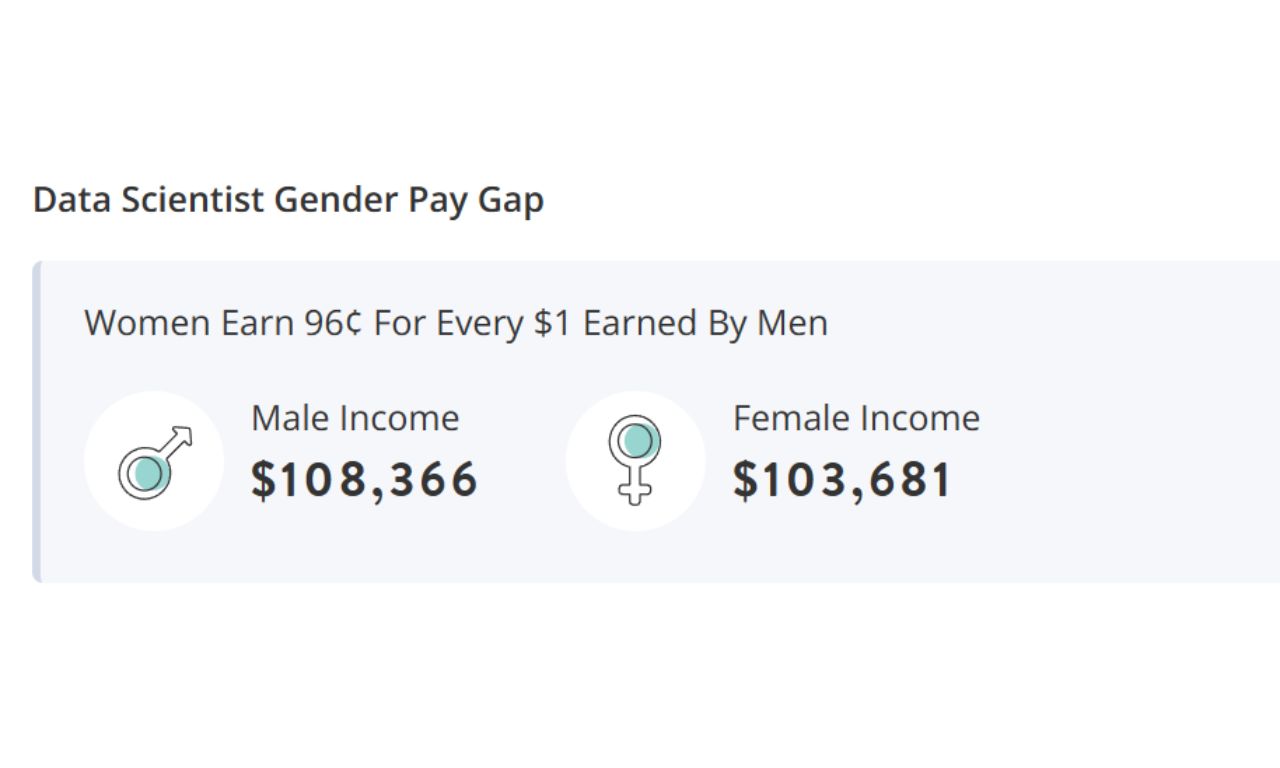 A Data Scientist is a professional who utilizes scientific methods, processes, algorithms, and systems to extract knowledge from structured and unstructured data.
They work with large and complex datasets and use popular programming languages such as Python and R.
Additionally, this position offers not only growth opportunities but also significant flexibility due to the option of remote work, making it a desirable profession even for working mothers.
Job #2: BI Analyst
Another tech job with many opportunities for women is that of a BI analyst (Business Intelligence Analyst).
According to Zippia research, 34.5% of all business intelligence analysts are women, with the gender gap gradually decreasing over time.
The same research also states that women in this role earn an average of $76,515 annually.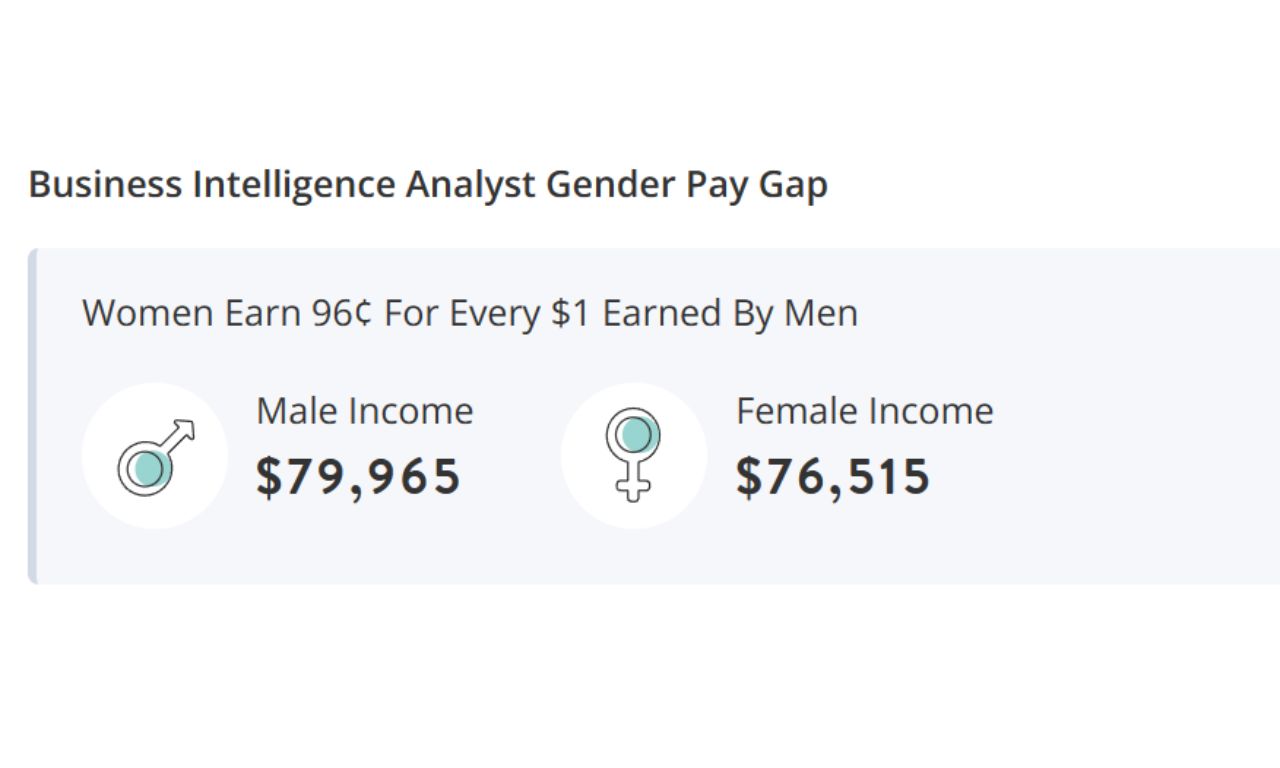 Continuing, the primary duty of a Business Intelligence Analyst is to assist businesses in properly managing data with the goal of leveraging all opportunities for their benefit.
In their daily work, they utilize appropriate data storage tools and BI software to contribute to the overall efficiency of the company and ultimately increase profits.
Job #3: Data Analyst
According to Zippia, there are over 93,471 data analysts currently employed in the United States, with women accounting for 49.8% of data analysts, while men represent 50.2%.
As seen in the following image, the annual salary for women in the data analyst role in the United States averages at $70,056.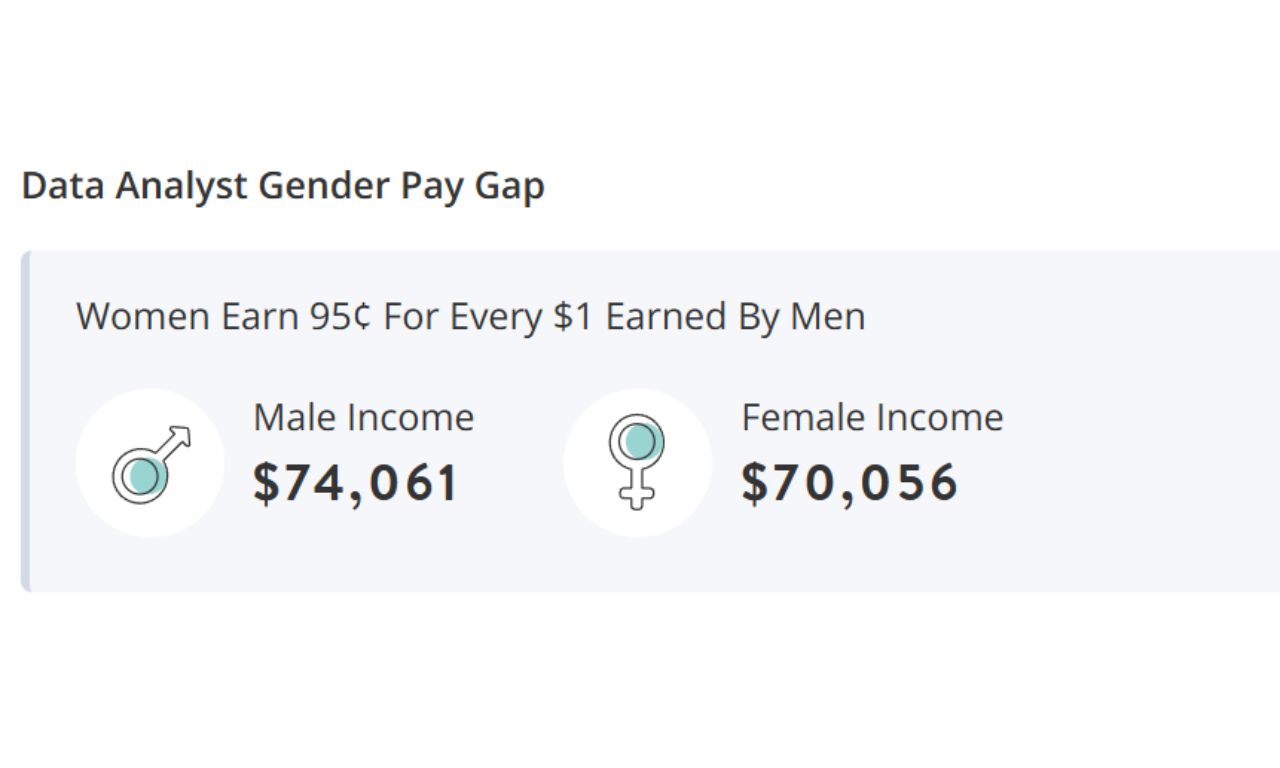 In Greece, according to a 2021 research conducted by Marathon VC on Greek tech startups' salaries, the annual gross salary for an entry-level Data Analyst amounts to €16,800, while at a developing level, it reaches €30,000.
A Data Analyst is responsible for cleaning, analyzing, interpreting, and presenting data in a comprehensible format.
They employ various tools to interpret data, identify patterns and trends.
It is a profession with numerous career opportunities and the possibility of remote work, making it a great choice for women in tech.
Job #4: UX Designer
The profession of UX Designer is a tech-related field that employs a significant number of women.
According to research, women UX designers in the United States earn an average of $87,836 annually, representing 40.4% of UX designers.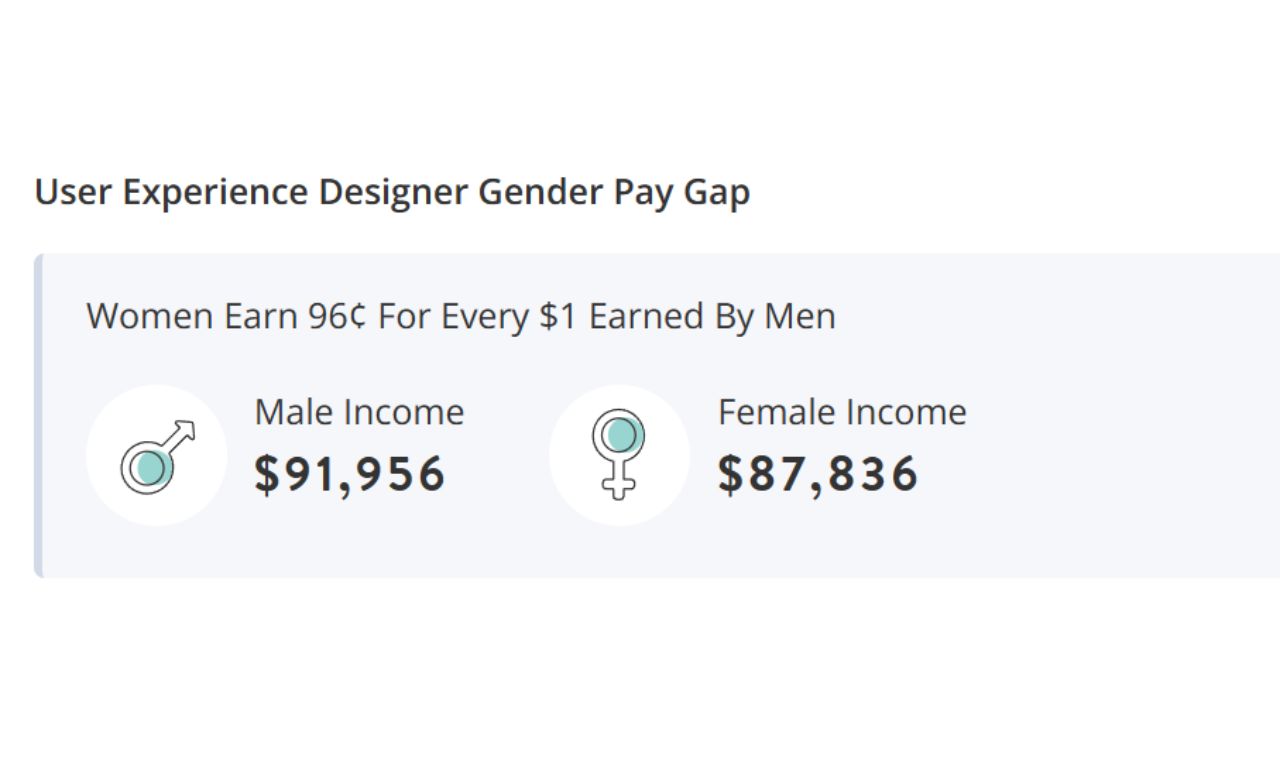 Specifically, UX Designers are responsible for researching, designing, and implementing all the necessary elements for a product, such as an application, to provide the best possible user experience during interactions with the specific digital product.
They also consult with clients to better understand their needs and goals, conduct A/B testing, create product prototypes, and perform competitor and user analyses.
Additionally, they collaborate closely with various professionals, such as programmers, QA testers, and designers.
Job #5: Tech Recruiter
The profession of Tech Recruiter is also a great job for women in tech.
According to Zippia research, women account for 48.8% of Tech Recruiters in the United States, while men represent 51.2%.
In terms of salary, women in this role earn an annual average of $61,727.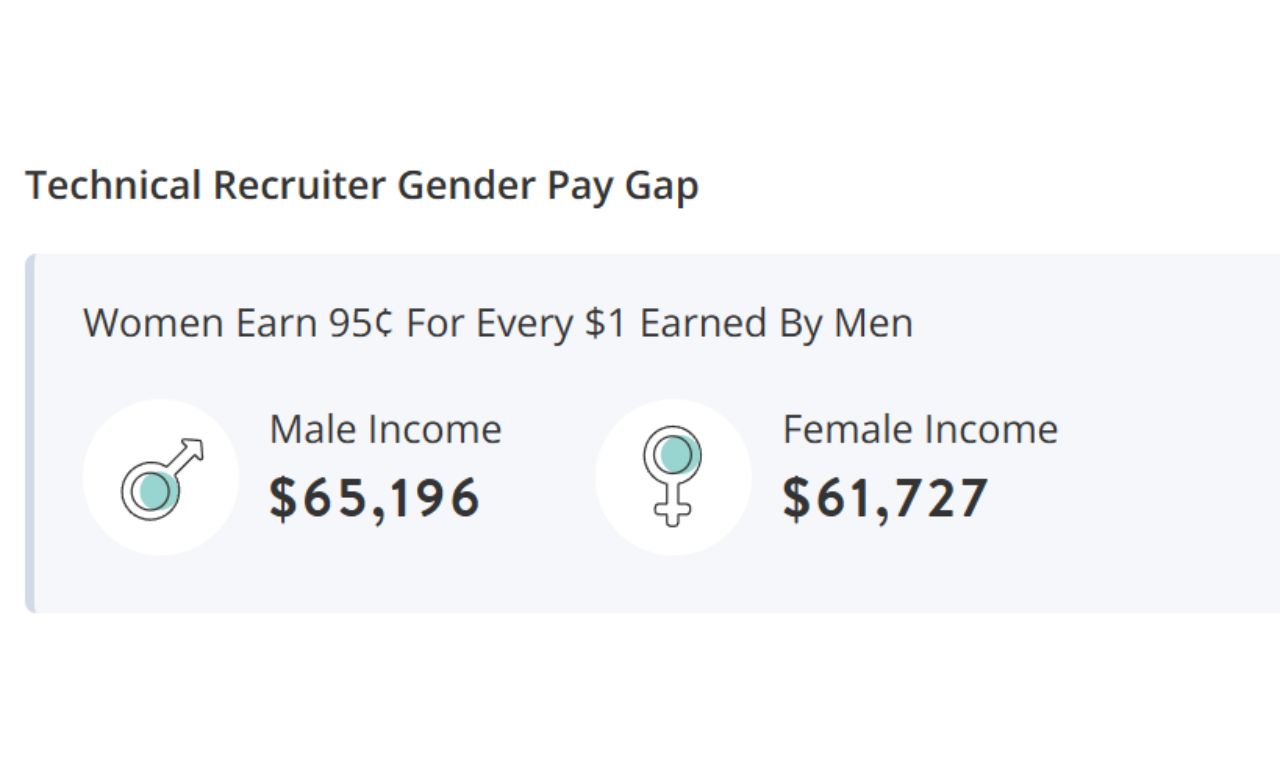 Let's take a look at what a Tech Recruiter does.
A Tech Recruiter is responsible for sourcing, screening, and selecting suitable candidates for technical roles.
They need to possess knowledge in both human resources (HR) and the specific technological field for which they are responsible for talent acquisition.
They play a critical role and carry the responsibility of attracting and hiring specialized professionals for IT positions within a company.
Their duties include drafting and posting technical job descriptions, searching for potential and suitable candidates on specialized platforms like LinkedIn, reviewing resumes based on technical skills, and conducting interviews.
They work closely with IT team leaders and stay updated on technological trends and products.
Ramping Up
We talked about the top 5 high-paying jobs for women in tech, while also mentioning some of their duties and responsibilities.
If you are excited and want to learn more about tech related topics, follow us for more educational articles and we will keep you posted!